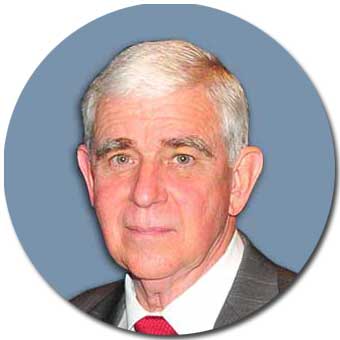 In 1989, after his education as a chemist and 15 years of climbing the corporate ladder with a Fortune 500 company, Mickey felt called of God to leave his position as Plant Manager and enter full time ministry. It was a huge step of faith, since there were two daughters in college, as well as a daughter and son still at home, but the strength of God's call compelled Mickey and Suellen to follow His lead. So they left their home and began the journey.
The next few years were preparation for a big assignment. He served as Elder in a thriving church in North Mississippi for a few years before starting a church in the small town of Blue Mountain, Mississippi. In 1993, Good News Church began in the home of Mickey and Suellen – a work which would continue to grow.
After one year they purchased their first building in the downtown area, and then in 1996 a block of buildings which included an old theater for the sanctuary. (The name of the church was later changed to Life Connection). This multi-cultural church was the host for many encouraging and revivalist meetings including an eleven week revival outpouring of the Holy Spirit.

From that location, Pastor Mickey became known throughout the area as a strong revivalist and a powerful teacher of the Word of God. For the next 22 years, Mickey and Suellen saw many souls saved and delivered, and many disciples grow into strong people of God. During those years Pastor Mickey ordained 8 ministers, 3 of whom now lead thriving churches in North Mississippi.
With a heart for awakening, in 2012, Pastor Mickey started a Pastors Prayer Meeting, which met bi-weekly. All Christian church pastors in several counties were invited to join in prayer for awakening. As this cross-denominational / multi-cutural group met, close friendships developed and ministries began to flourish in new dimensions. As a result, they were able to hold two Community Prayer gatherings focused on prayer for unity and revival.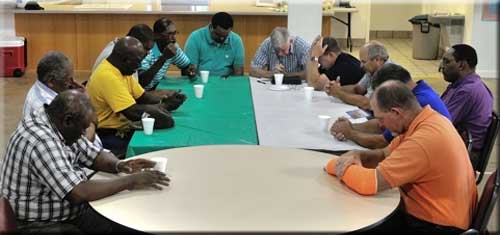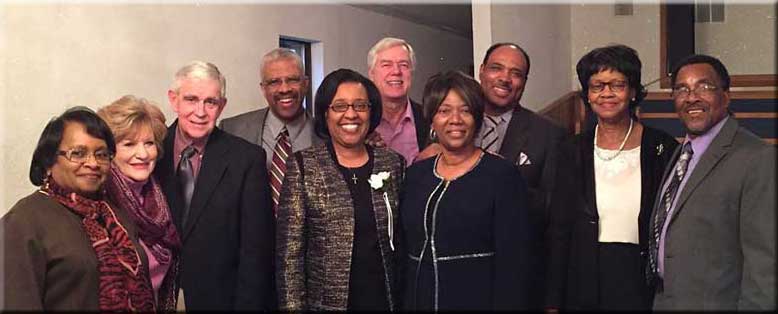 In 2013, the Lord began putting a different call on the hearts of Pastor Mickey and Suellen. He said it was time for "All hands on deck." And for this next call, it was time for them to leave their home once again and to move back to the Atlanta area.
This new assignment was an unusual one, so there was a season of praying and studying in order to hear clearly and appropriate the vision which God had given them. This new call would be to help ministers and laypeople not only grow in discipleship, but to grow in their ability to "get their messages to the world." It became so clear that all of the modern technology – the internet and digital publishing – were to facilitate God's messages. Mickey and Suellen were to network with other teachers and leaders in order to encourage, strengthen, and train God's people to increase their ministry reach through the use of technology…Thus the birth of theSOAR.net.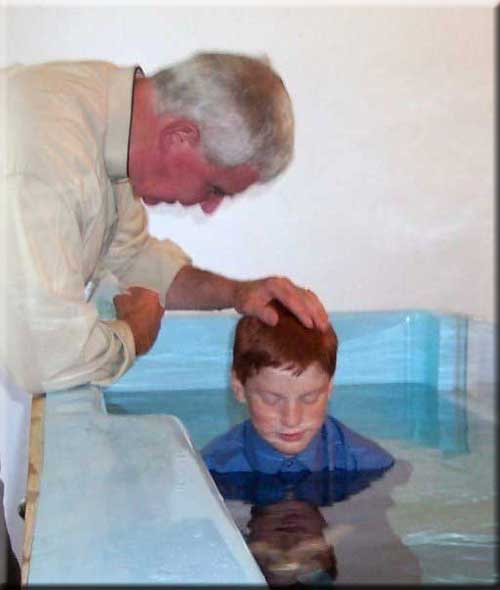 Special Areas of Ministry
Becoming a Disciple of Jesus Christ (Growing Up Spiritually)

Walking By the Spirit and Not By the Flesh

The Authority of the Believer

God's Mission for the Church (God's Governments)

Fitly Joined Together (Eph 4:16 - The Smooth Working of the Church)

Bringing Unity and Bridging Racial Differences
Mickey and his wife live in Roswell, Georgia, and are members of World Harvest Church, led by Pastors Mirek and Linda Hufton. Their family consists of four grown children – with four amazing spouses, and 13 grandchildren. Their large, lively family is a source of tremendous joy!